Hello friends. It's been awhile! So sorry for the extended hiatus. As I'm sure you have been busy, so have I!
I know you are all hanging on the edges of your seats to hear about me & my life. NOT. Haha. Sorry for being so self-absorbed. But I'm going to tell you anyway. I'm expecting a baby with my husband. So that's the real reason for my long break. I've got about 10 weeks to go. The first trimester completely zapped me of my energy and desire to do ANYTHING. It's crazy how a little teeny tiny baby can wreak havoc on you body.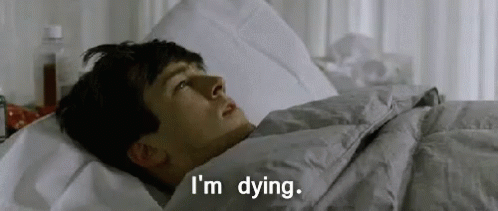 It was about the middle of the second trimester when I started to feel like my old self again, but tempered with a little extra concern. The great news is that I really started feeling like I could work out regularly was right before my third trimester. I had been running sporadically, but it just a) was too painful for my back after my run and b) I kept having to stop to use the restroom. So, I started my weekly spin class again which has been great. I can feel it in my back afterwards, but it's nothing like my runs were.
As far as eating has gone, during the first trimester I actually lost a few pounds because I felt so nauseated and had an aversion to most foods. Don't worry, my appetite is back! LOL. In my second trimester, I gained about 10 pounds from one month visit to another. Since then, I've tried to reign it in and really make healthy choices instead of eating everything in sight (since I felt as though I would never eat again from the first trimester–not dramatic or anything, I know).
Currently, I'm at the doctor's office for my 3 hours glucose testing. I took the one hour test and it came back at 134 rather than 130. So I'll be patiently awaiting those results. For those who have to take it, here's how my doctor's office did it: I fasted for twelve hours (12 am–8 am). The nurse took my fasting blood sample, which came back fine at 91. This meant that it was okay for them to administer the dreaded glucose solution (the like 8-10 ounce bottle of straight up sugar). I drank this within 5 minutes, which was trying, but baby and I made it through. Then I had to wait an hour, then they tested my blood again (this time leaving a bruise, WHOMP). Then, waited another hour and tested it again. Then, waited another hour and tested it again. This brings me to a total of FOUR blood draws.
Hopefully I don't have gestational diabetes, but my doctor reassured me that typically with people like me, it's easily managed by checking sugars. All the prayers appreciated for this, and for a safe and healthy delivery.
Hope you all are doing well, I'll try to keep you updated more frequently.